Purchase Invoice
---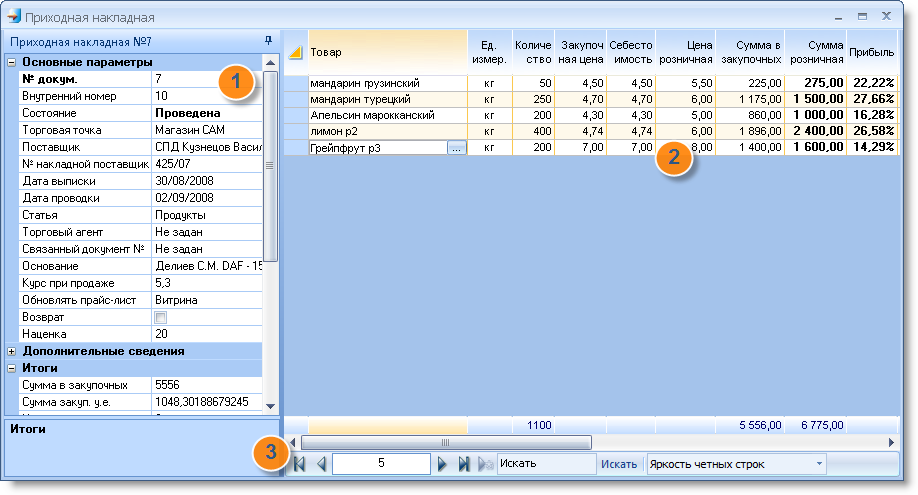 1. Sidebar. Contains the details ("hat") and the totals of the document. Can be hidden (by clicking on the "Auto Hide") to increase the usable area of ​​the monitor and display an increased number of columns in a table the document.
•

Status

- the status of the consignment note: completed (approved) or delayed (not approved)
•

Trade point

- the point at which the arrival of the goods produced.
•

Supplier

- the supplier of the goods.
•

Associated document №

- document on which payment of a sum close the current document. More - Article Bundle documents
•

Update price list

- retail price of the goods specified in the bill, in approving this bill updates the reference price. Registered price change regardless of the value of this parameter.
•

Return

- checking will debit the goods from a customer returns a product for any reason. In this case the mutual settlement will be held on consumable prices - the prices at which these goods to this customer is released.
2. The list of goods consignment.
3. Panel containing controls to navigate through the rows (records) table 2, for setting up its appearance, as well as search text fragments (names of goods) in the table.
---
See also Help
Acceptance of goods at the warehouse