User card - tab "Access points and the right of Operation"
---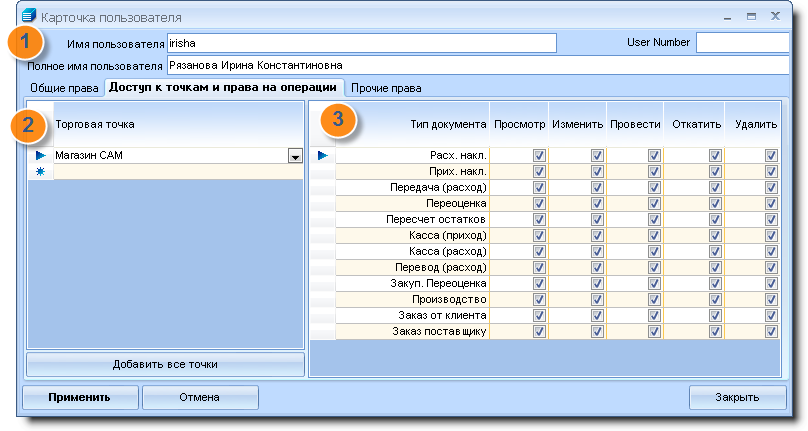 1. User name (login), in which the system identifies the user.
2. The list of outlets available to the user. To enter a new one, place the cursor on a blank line at the bottom of the list with an asterisk (*), and then choose from the drop-down list any retail outlet. To quickly add all outlets of the system, click the "Add all the points. "
3. A list of the user's actions with documents on a given (selected in the list "2") outlet. Checking means that the action is permitted. To quickly change the rights of the columns, click on the column heading the table.
---
See also Help