Client Card
---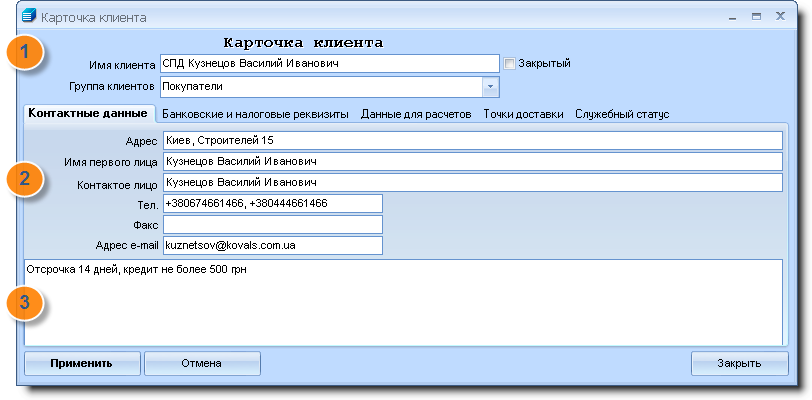 1. Client name address and customer groups. Checking the "Private" will lead to what the client will not appear in the list of clients of various documents, ie, to choose that customer will be impossible.
2. Client information. Additional data on the tab "Banking and tax details".
3. For more information on the client.
---
See also Help