Card point of sale - tab "General Information"
---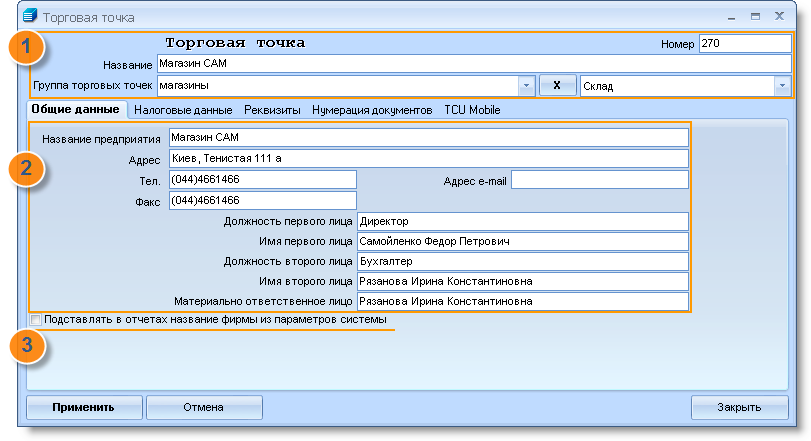 1. Name of retail outlet that appears at the TCU program.
2. Details of the outlet and officials employed in trade and cash instruments.
3. When you select a trade and cash instruments will be substituted details of the company rather than a specific point. Details of the company listed in the system settings in the section "Details"
---
See also Help